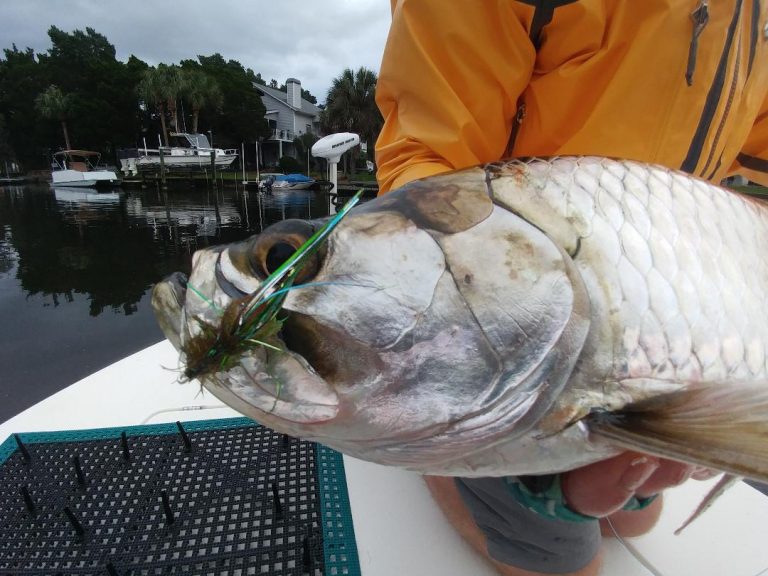 Get your game on folks its finally tarpon fishing season here along the Nature Coast! Windy conditions have prevailed during the start of our season in Crystal River and Homosassa as everyone gets ramped up to target the Silver King on the flats, in the rivers, and rolling through the ditches as they migrate their way up the State of Florida. With May's new moon finally behind us the tough days of getting a bite on a nice tarpon should diminish as each sliver of the moon comes back.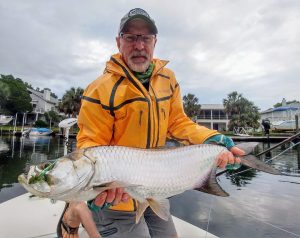 Opening up this first week of June our local winds are pushing 10-15mph out of the West. This pattern is extremely atypical for this time of year, as extreme tropical weather has established itself over the western Gulf of Mexico for the last week. The good news is that it's looking like the consistent winds of May will finally weaken this week allowing for more of a typical sunny slick calm weather pattern to sight fish for the Silver King. Thankfully the major migration is in full swing and the good news is that the fish are extremely hungry.
Here in Homosassa most captains are hard at it fishing 7-8 hour trips to ensure numerous shots on both spin and fly for out clients. Even with the higher than normal winds most Tarpon guides have still been able to target tarpon, albeit baby tarpon in the Crystal and Withlacoochee Rivers. Fishing small black Clouser minnows and green Murdich minnows on lighter 7wt and 8wt gear has been a blast landing tarpon ranging from 10-25lbs. As much as all tarpon anglers love the solid hook up of a 100lb fish, it still a blast watching a baby tarpons acrobatics. In most cases these smaller fish jump more frequently and on those windy days when anglers can't get out on the flats, those jumps are what helps to cure those Silver King blues.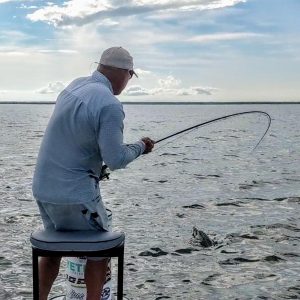 Many think that June is the end all for tarpon fishing season here in Crystal River and Homosassa but most anglers would be shocked to know that the months of May, June, July, August and even January are all great months to catch Nature Coast tarpon. Certainly the earlier months are better as fresh fish seem to swim onto our flats everyday but tarpon fishing in early July while all of the visitors are scalloping can be just as productive. The later in the summer you go tarpon fishing the better chance you have at our Nature Coast fishing slam where we try for Tarpon, Redfish and Snook all in the same day.