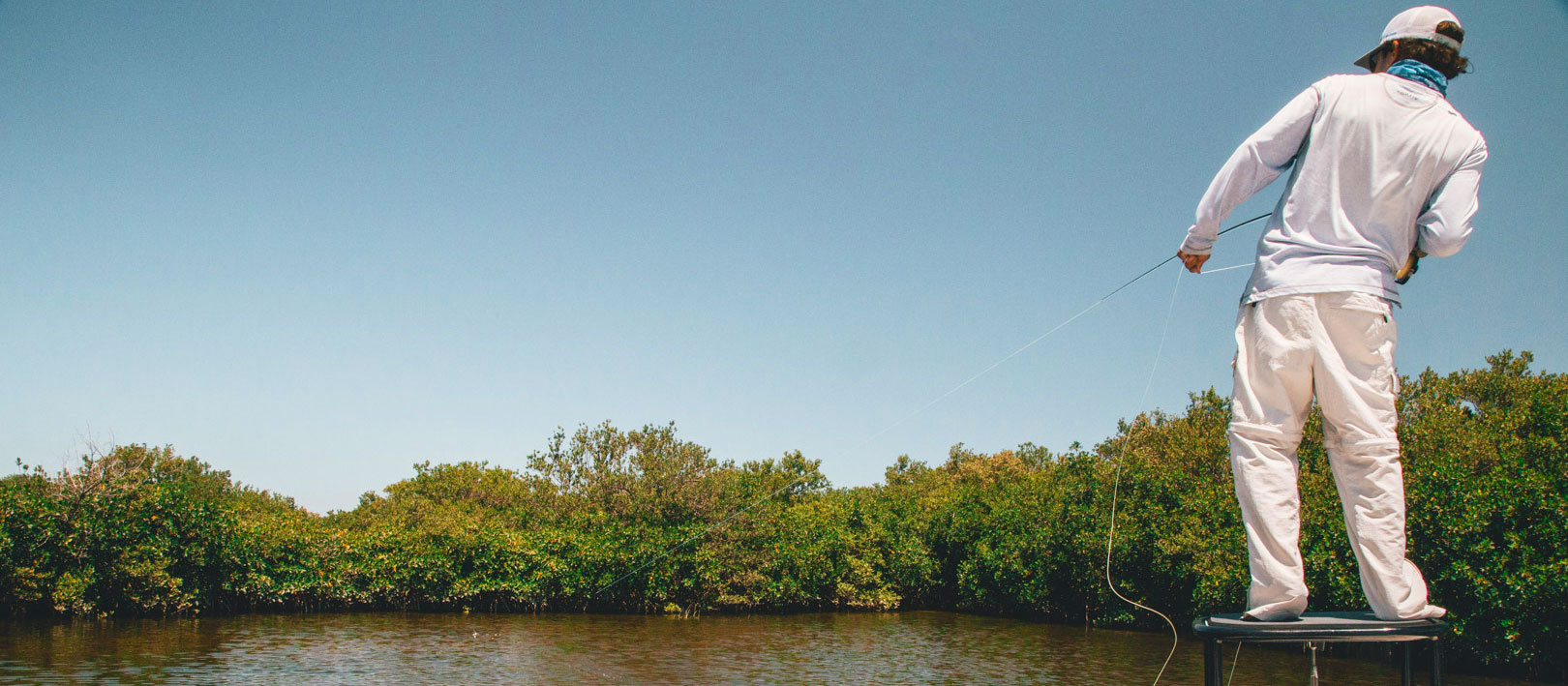 Fly Fishing Crystal River
Crystal River has become one of Florida's premier fly-fishing destinations primarily because of its central location and its unique array of game fish that call these waters home throughout the year.  Miles of secluded bays, twisting and turning creek systems and ever changing oyster bars are what draw anglers from all over the world to this area.
It has been said that when you come to fish the legendary waters of Crystal River, there will never be two days exactly alike.  With every tide comes a new challenge.  Around every turn there can be another opportunity.  Crystal River is truly a fly fisherman's paradise and with vast areas of unspoiled islands and an oasis of gin clear flats it's no wonder why fly fishermen/women come from all over the world to get a glimpse of one of Mother Nature's most magnificent landscapes.
What makes Crystal River so unique as a fishery is the fact that it's the furthest point south on the west coast of Florida where vast areas of saw grass islands end and it's the furthest point north where lush mangrove forests begin.  This complex array of terrain provides fly anglers with two unique fly fishing sceneries when targeting Redfish, Speckled Trout, Cobia, Sharks, Tarpon, Tripletail and Back Drum on fly.
The early morning hours can be spent chasing tailing Redfish as they feed on crabs amongst the saw grass and our afternoons can be just as exciting as we try for Cobia fining on the backs of stingrays along some of the many stretches of crystal clear flats.  No matter what species or scenarios we encounter throughout the day, the true wonders and beauty of the Crystal River will definitely capture the excitement on any fly fishermen/women.