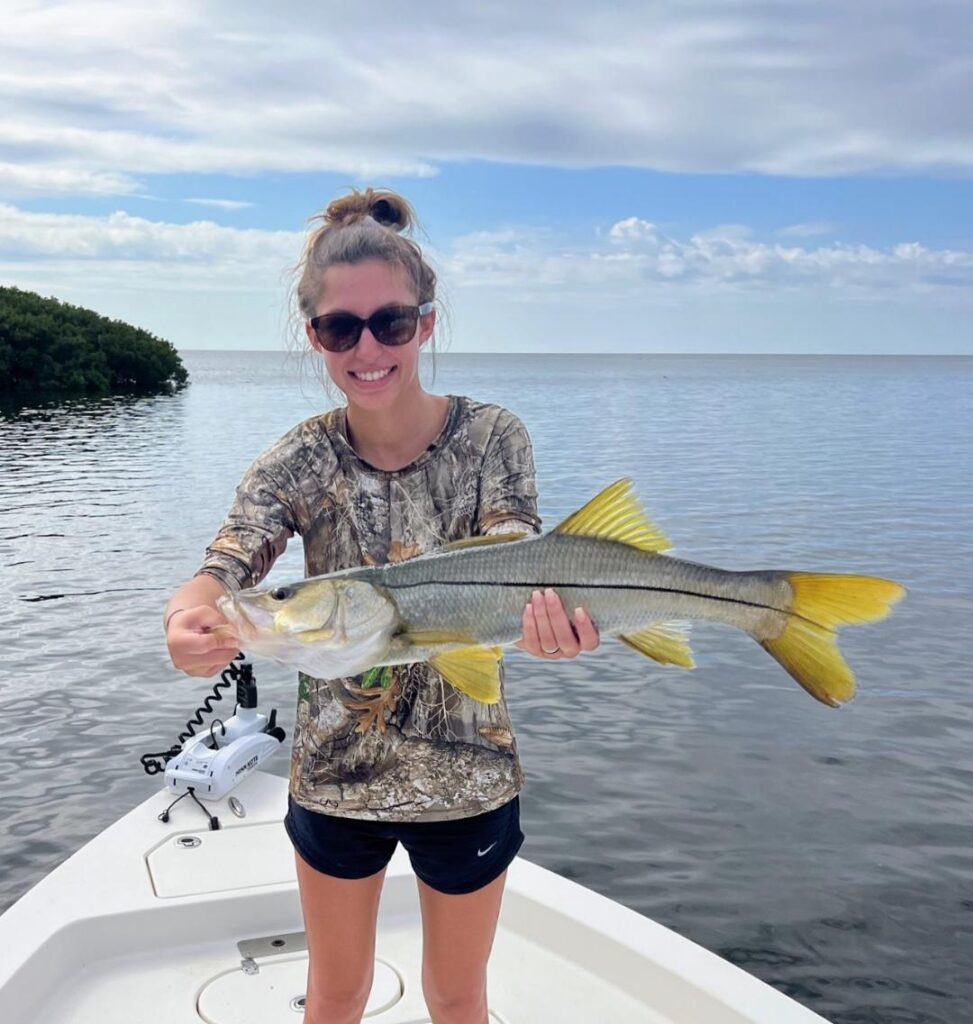 Happy Holiday's Anglers. With the Thanksgiving holiday on our doorstep and Christmas right around the corner many families are planning their annual family fishing trips to the Nature Coast and wondering what the action has been like. Lately, I have been fielding numerous calls from anglers wanting to know what's going on with the fly fishing scene as well as Grouper diggers looking for the scoop on the latest inshore Grouper report. The Good News is that there is plenty of Awesome News to go around for both fly anglers and Grouper diggers so here you go!
FLY FISHING REPORT:
Targeting Redfish and Snook in the backcountry has been on FIRE lately with lower than normal tides and persistent weather patterns that have led to cooler temps both on the flats and in the backcountry. Falling water temperatures is the trigger for fish to feed especially in shallow water as the brief but often-brutal winter season isn't far off. Both Redfish and Snook will go into extreme feeding modes over the next couple of months as most of their prey including shrimp, crabs, and pinfish begin to move offshore to find more stable water temperatures that will last the entire winter season.
Fly anglers looking to take advantage of these great shallow water fishing opportunities should be prepared to make casts in the 35-50ft range with a wide range of flies both large and small. Some of my favorite flies for this time of year include lightly weighted flies such as Redfish Sliders, Spoon flies, and small brown Clousers. Although these flies have a little bit of weight to them they can be ideally cast with a fresh weight forward Redfish Taper fly line (think Orvis, Scientific Angler, and Rio fly lines).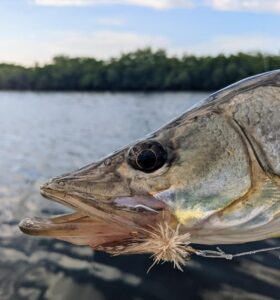 Remember this is tailing Redfish season so all anglers should be comfortable with their line of choice. When targeting tailing Redfish in extremely shallow water the ideal fly placement is 2 feet past the fish and 2 feet in front of the fish. And the same strategy goes for Snook as well as they often light up at the sound of a splashing fly nearby. Once a fish shows interest in the fly anglers have to remember to keep their cool, as it's very easy to out strip and interested fish. A methodical strip based on the excitement of a fish is usually the hardest piece of the puzzle to make-work.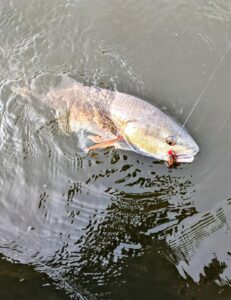 Whether a fish eats or blows up a fly the sight of a large fish in shallow water stalking your fly is an incredible heart pounding moment that everyone should experience at least once.
SHALLOW WATER GROUPER REPORT:
If casting large plugs for large fish is your thing, then you have 40 days left in the 2022 Gag Grouper season to hook into one of Gulf Coast's tastiest fish. As temps cool large Gag Grouper move inshore and onto the foul area structures located just a few miles off the coast looking to intercept all of the baitfish schools that are leaving the flats. Often the structures these fish inhabit this late in the season reside in depths ranging from 6-12ft of water making this the perfect opportunity to cast lipped diving plugs that mimic the Groupers favorite food the Lizard Fish.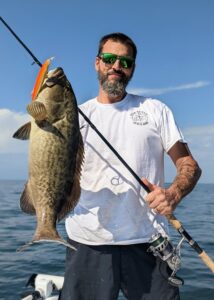 Lipped shallow diving Rapala plugs have been the go to lures for Grouper Diggers for 20+ years but other lure manufacturers including Live Target, Mann's and Yo-Zuri have also started making plugs that Grouper go nuts over. No matter which plug is used the cast is the most important aspect of getting a hungry Groupers attention. Often the water surrounding the Foul Area is extremely clear because of its shallow depths and this usually helps anglers visually see the structure they're actually fishing. Casting directly over the structure is not advised as it only covers a small portion of the structure. The ideal cast when targeting shallow water Grouper is the cast that parallels the structure on all four sides.
The first conversation I have with all of my anglers is that we fish every shallow rock in a square type pattern. Ideally the plug with cover the north, south, east, and west portions of the structure. These fish hide under the rocks and within the ledges below so if all 4 sides are covered a hungry Grouper will have a tough time resisting a perfectly placed plug.
Once hooked hang on as these hefty fish have one idea in mind and that is to get back to the rock as fast as possible. Shallow water Grouper fishing is another one of those types of fishing that everyone needs to experience at least once. Hook Up and Hold On!!!!
Capt. Kyle Messier
(352) 634-4002
WWW.FLYFISHINGCRYSTALRIVER.COM