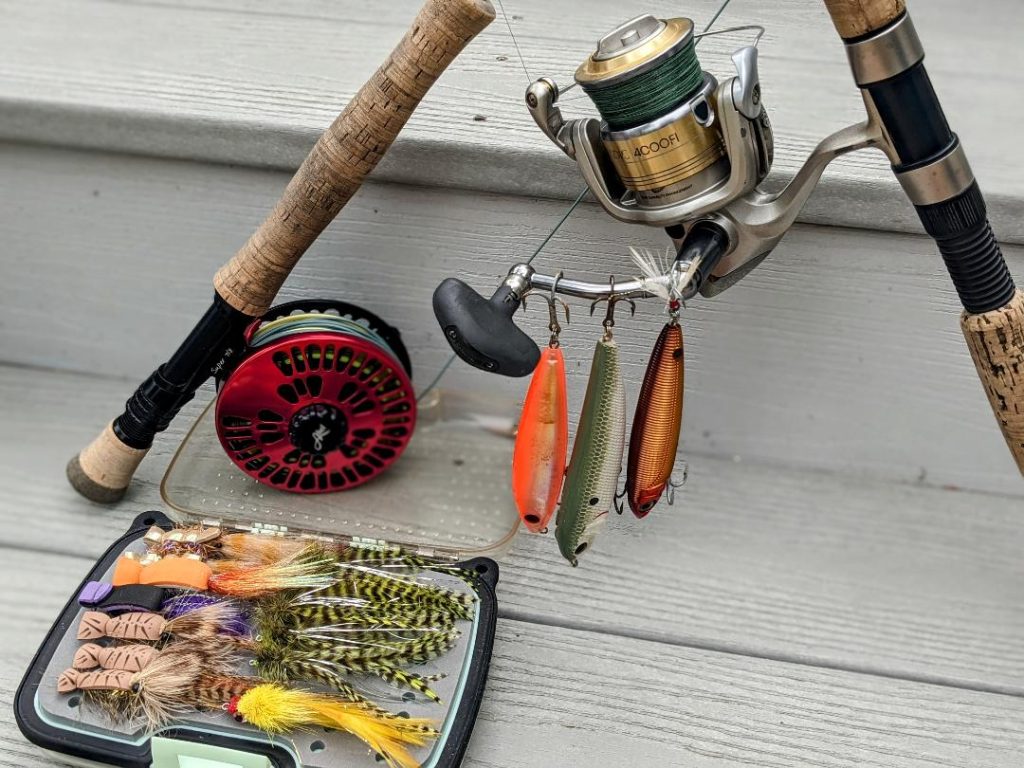 Through out the year a familiar question comes up on my boat as I'm often asked what are my favorite fish to target here in Florida. With over 20 different species of fish available here along the Nature Coast it's really hard to choose favorites but if I had to choose my top three it would be hard to beat a great Jack, Snook, or Tarpon bite. Each of these species are similar in a way that all three inhabit similar habitats, enjoy ambushing prey around similar structures, and are available 365 days a year throughout Florida.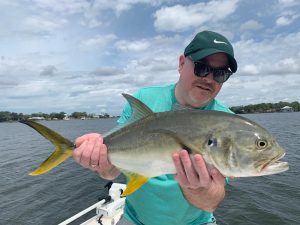 Where these fish differ is within their swimming patterns. Snook are usually very solitary meaning that they stake out a spot and rarely move unless a change in weather or continuous dolphin pressure ruins their stakeout. Jacks are marauders and are always on the move as they continuously hunt for anything and everything that moves. Tarpon on the other hand have decades old swimming patterns and migrate when wind, seas, and water temperatures agree with their spawning rituals.
A second question that often comes up during a day of fishing is: What's you're favorite type of fishing? As I mentioned before my favorite species to target are aggressive feeding Jacks, Snook, and Tarpon. When these fish are in their chew mode it's hard to beat targeting these fish on Topwater Lures early in the mornings, late in the evenings, and on over cast days. Walk the Dog style lures such as Zara Spooks, Mirrolures, and Rapala Skitterwalks are just a few of my favorites but honestly I think that these species will eat any lure that creates a surface commotion when their hungry.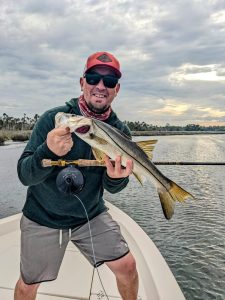 For those fly anglers that are looking for an added challenge try throwing topwater version flies such as poppers, gurglers, and even some of the newer toad style patterns that utilize floating foam for the head portion instead of yard or EP fibers. Quick sharp strips will ensure the fly pushes water and creates a disturbance hooked jaw fish just can't resist.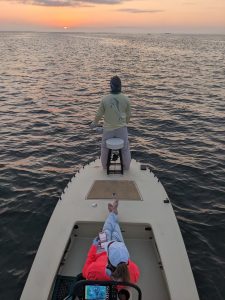 With the "dog days of summer on our door step fishing sunrise and sunsets situations will surely pay off for those lucky anglers willing to get up early or leave the dock late. One thing's for sure: You will see my boat out on the flats at the crack of dawn. Dawn Patrol is in my Blood and it usually only takes one beautiful sunrise to get into your soul.
Long Live These Beautiful Florida Days!! We Are Blessed To Call This Place Home!!
Capt. Kyle Messier
Reel Florida Fishing Charters
(352) 634-4002
WWW.FLYFISHINGCRYSTALRIVER.COM
WWW.KYLE.CITRUSCOUNTYHOMESNOW.COM